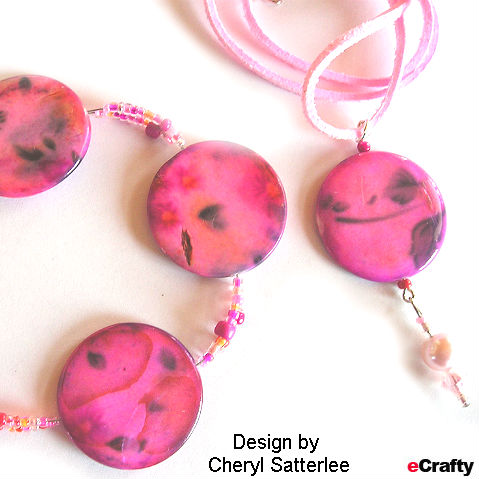 Spring is bursting out all over! (at least in our zip code!) Get in the mood for Spring with all things flowers. We have a huge selection of beads with a floral theme ~ click here to see some of them. Our friend and co-worker Cheryl used three colors of our Batik Print Shell Beads to make matching pendant necklaces and bracelets. Paired with our suede necklace cords, this is a fast and easy project that will impress your friends. Above, Our Pink Floral shells are combined with glass pearls and Tropicana seed bead mix for a fresh fun look.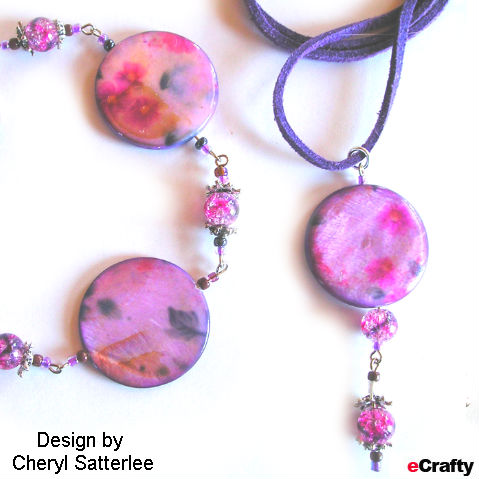 Here's some more fun variations in Purple and Red. Sparkle beads and bead caps add an elegant touch to the Purple Floral batik beads.
For a dramatic look, the Red Leaf batik beads are surrounded by Red Chinese Porcelain coins. Add our findings and the fun begins.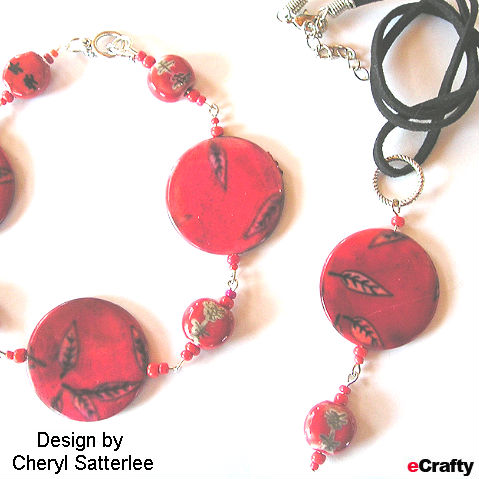 Check out some of our other floral glass and floral porcelain beads such as encased floral lampwork, appliqué floral lampwork, Chinese porcelain, and our great variety of millefiori (thousand flowers) beads.
You can find more spring florals here: See our SKUs:
1000 A-G Batik Printed shells

Encased roses

626.5 – 626.7 Porcelain floral rounds
1712.1- 1713.26 Millefiori strands
520-533 Just the Fancies strands
640 Pewter Lily pendant